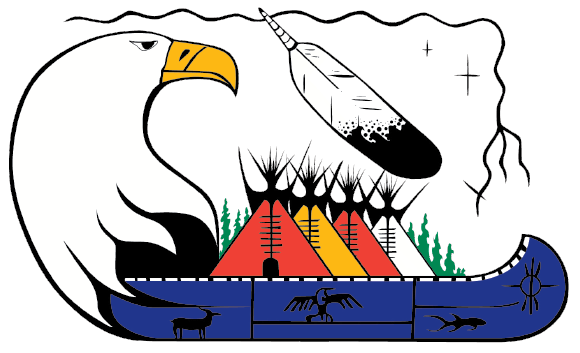 Ginoogaming First Nation

Environmental Guardian
Environmental Guardian
Ginoogaming First Nation (GFN) is involved in supporting the conservation and protection of fish and fish habitat, and in developing an environmental guardians and stewardship program throughout the homelands. Identifying, documenting, and monitoring the status of our water bodies and the fish we eat
is crucial to inform plans to manage the lands and waters, and mitigate any potential challenges. The people of GFN depend on the waters for food and it is important to be on the homelands with the people to help identify and discuss observations they see in the waters and in the fish that they are
harvesting.
GFN is currently looking for a full-time Environmental Guardian (Guardian). The Guardian will be responsible for GFN's emerging environmental stewardship programming, including a fisheries program project. In partnership with other GFN staff, the Guardian will plan and host outreach sessions on environmental programs within the community, conduct interviews to gather knowledge of the lands and waters, and participate in field research projects and fish habitat training programs. The Guardian will also be responsible for communicating these events communicating these events in various ways (such as social media and newsletters).
Reports To: Lands & Resources' Team
Responsibilities:
Advertise, promote, and coordinate community gatherings, engagement sessions and Open Houses.
Conduct interviews with community members about the lands and waters, and cultural knowledge.
Record/communicate information collected at Open House events, group discussions and interviews.
Collect information related to fish and fish habitat from relevant sources, including fish specialists (contacts provided through support from Four Rivers).
Communicate project activities to the GFN community through generating and distributing information newsletters and providing updates on the community website/social media.
Work with GFN staff to support their projects pertaining to lands and waters.
Conduct field work.
Receive training and mentorship from Four Rivers (part of Matawa Tribal Council).
Actively collaborate with preparation of correspondence and reports.
Other duties as assigned by the Lands & Resources' Team/Department
Qualifications/Skills
Interest in and experience with traditional activities, fishing, and the outdoors.
Understanding of First Nations culture, environmental concerns, and traditional values.
Passion for and willingness to learn more about the natural environment.
Ability to work efficiently, give attention to detail, and meet deadlines.
Must be a good team player and be able to multi-task.
Self-motivated and able to work independently, with minimal or no supervision/instructions.
Organizational and administrative skills preferred.
Interpersonal and communication (oral and written) skills.
Experience with basic computer applications (Microsoft Office, email, social media).
Valid driver's license (or ability to obtain a driver's license within 6 months of hiring).
This is a "1 year full time position" (with possibility of extension)
Please submit your resume to:
Debbie Charles, HR Manager
debbie.charles@ginoogamingfn.ca
FAX: 807-876-2495
PO Box 89, Longlac, ON P0T 2A0
Deadline: Until Filled
We thank all the interested applicants; however only the shortlisted candidates will be contacted for an interview. Incomplete applications, without all the required documents, will not be considered for this position.