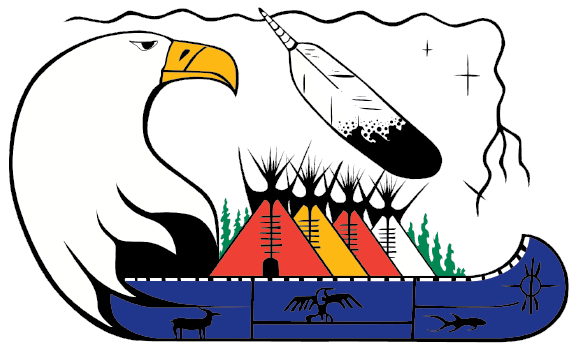 Ginoogaming First Nation

Learner Success Adviser
Learner Success Adviser
Ginoogaming First Nation is searching for a proactive professional to join our team as Leaner Success Advisor.  This is a Part time position at 15 – 20 hours per week.
This position requires an individual who is passionate about assisting Indigenous adult learners and youths as they progress through their training and academic journey to employment and higher learning goals.
The Learner Success Advisor will work in collaboration with the Implementation Coordinator to deliver multiple programs for Ginoogaming First Nation as well as Indigenous Workforce Development Program (IWDP) aims to maximize First Nation Employment in Greenstone Gold Mines and the Municipality of Greenstone by providing academic upgrading and training to foster meaningful career paths for local Indigenous people.
Mission Statement
The mission of the Learner Success Adviser is to assist learners in their growth and development by constructing meaningful educational and training plans which are compatible with their life goals.
The Learner Success Advisor will have extensive knowledge about education and training and a strong desire to assist in Indigenous adult learner development.
Ideal candidates will be caring, organized, communicative, and accessible. The candidate must be well connected and have the ability engage a wide range of membership to participate in the IWDP.
Advisor Responsibilities
Recruit and enroll participants in the Indigenous Workforce Development Program
Discuss career and educational goals with Indigenous Youth and Adult
Aiding in the course selection process to ensure progress towards learner
Display an interest in learning
Identify Indigenous Adult Learner strengths and
Maintain updated reports and reports on learner
Intervene if behavioral or academic challenges
Connect learners with resources, such as counselors or
Assist and empower Indigenous adult learners with choosing the appropriate career
Communicate regularly with Indigenous adult
Manage student attrition through providing proactive, reactive, comprehensive, and exceptional wrap around learner
Demonstrate a strong understanding of organizational
Coordinate project activities with project partners and participants
Collect and log program related data and assist with intake
Prepare communications including advertisements, social media posts and correspondence with project partners/participants.
Coordinate logistics for the project team including venues, booking, transportation,
Coordinate and administer financial supports to
Organize and facilitate community meetings as
Participate in project planning, execution, and
Other duties that may arise as assigned by
Qualifications
High school diploma or greater
Knowledge or experience in education, training, counselling, or relevant field
Excellent verbal communications skills
Excellent writing skills
Good organizational and problem-solving skills
Thorough understanding of Indigenous Adult learning principles and
Experience in Indigenous Adult Learning counseling, development, education, or related
Responsible individual with positive attitude and sense of pride a self-starter with strong work ethic and attention to detail
Demonstrated ability to work independently, and as part of a
Proficiency with Microsoft PowerPoint, Excel, Word and Outlook
Ability to maintain accurate and updated records concerning student
Ability to do basic financial tracking and reporting.
Ability to travel is
Understanding of institutional policies, procedures, and
A desire to help Indigenous Adult Learners in their training, education, and employment journey, from enrollment to
Valid G license
A desire to help Indigenous Adult Learners in their training, education, and employment journey, from enrollment to
Asset Skills/Qualities
Experience in education, counselling, training or project/program management
Past experience with implementing and coordinating education or training programs
Ability to speak Anishnabemowin
Work Requirements
The Learner Success Advisor is a 6-month contract position with potential for extension. This is a part- time position (10-15 hours per week) with flexible work arrangements. Note: there is the potential for evening or weekend work during certain times of the year. The contract expires July 31, 2023 with the possibility of extension.
Compensation:
This position provides an excellent opportunity, for the right individual. Starting wage is commensurate with skills and experience.
Submit your resume to:
debbie.charles@ginoogamingfn.ca
(807) 876-2242 or (807) 853-6271
P.O. Box 89
Longlac, Ontario P0T 2A0
Please include "GFN Learner Success Advisor" in the subject line.
Deadline to apply: May 15, 2023.
Must be current with Covid Vaccinations